Oslo, Norway 11 August 2023

– Kyoto Group is pleased to announce the successful Initial Operational Test (IOT) of Heatcube installed at the Nordjylland Power Station in Denmark ("Norbis Park") and the subsequent commercial handover of the Heatcube as defined in the leasing agreement dated Nov 18th, 2021, from Kyoto Group AS to Nordjyllandsværket A/S.

The parties have successfully executed the Initial Operations Test (IOT) to demonstrate the operability of Heatcube and its capability to perform service as a heat storage system, absorbing power from the electrical grid, storing thermal energy in molten salt and delivering heat to the district heating system. The IOT has confirmed the integrated functionality of the flow heater, circulation of salt, heat-tracing, steam-generator, air system, salt draining system and all safety functionality, thus confirming that Heatcube is now operational.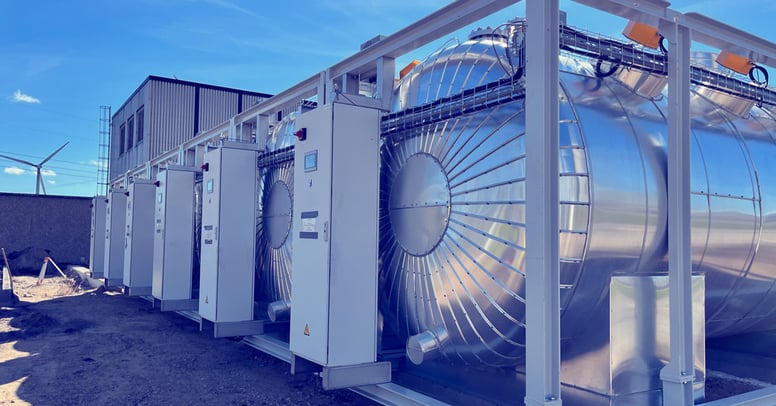 CAPTION: Commissioning of Norbis Park Heatcube
"This achievement not only displays the effectiveness of our technology but also paves the way for a future where industrial process heat is sourced from clean renewable electricity, enabling the industry to finally decarbonize. The era of change is here, and we are proud to lead the charge towards a greener more prosperous future says Kyoto Group CEO Camilla Nilsson. I would like to express my sincere gratitude to our Chief Project Officer Agnieszka Sledz and her team for this professional and successful installation and commissioning of Heatcube and to Nordjyllandsværket for the extraordinary collaboration".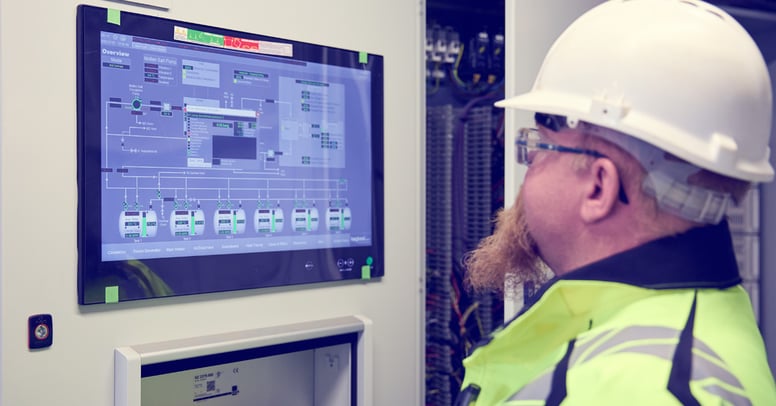 CAPTION: Connection to the grid of Norbis Park Heatcube
Upon handover according to the "Commercial Handover Protocol" that now has been signed, Nordjyllandsværket commercially takes over Heatcube meaning that the lease is activated and the leasing price payable in accordance with the terms of the leasing agreement.
Within the upcoming two months, the parties will fine-tune the operation of Heatcube together and Kyoto Group will provide comprehensive training for the staff at Nordjyllandsværket, enabling them to proficiently operate Heatcube and conduct the thorough performance test, ensuring its alignment with all design parameters.
For further information, please contact:
Håvard Haukdal, Kyoto Group CFO
havard.haukdal@kyotogroup.no
+47 48 10 65 69


About Kyoto Group

Heat accounts for two thirds of industrial energy consumption. Traditionally, nearly all of it is based on fossil fuels. Kyoto Group's Heatcube, a thermal energy storage (TES) solution, provides a sustainable and cost-effective alternative by capturing and storing abundant but variable energy from sources such as solar and wind. Founded in 2016, Kyoto Group is headquartered in Oslo, Norway, and has subsidiaries in Spain and Denmark. The Kyoto share is listed on Euronext Growth (ticker: KYOTO). www.kyotogroup.no


About Norbis Park
Aalborg Utilities is creating a new district with a green test center at Nordjyllandsværket called Norbis Park where new, green technologies can be developed and tested. The proximity to green electricity and heat production and CO2-containing waste gas offers excellent conditions for utilizing resources that would otherwise go to waste.