Oslo, 20 December 2021 – As Kyoto Group is transitioning into an ambitious growth phase, several changes are made to the executive management team.
Chief Executive Officer Christopher Kjølner will step down to pursue other opportunities outside Kyoto. Kjølner will be available to the company for advice during the transition phase. The effective date of departure will be today. Chief Financial Officer Camilla Nilsson takes over the role as interim CEO as of today and until a new permanent Chief Executive Officer is in place.
"Christopher joined as Kyoto Group CEO to lead the thermal battery commercialization, and he has delivered on this task, including the signing of the first commercial Heatcube contract. Under his leadership, the company has taken key steps to mature the technology and prove its commercial potential. I would like to thank Christopher for his strong commitment and for the results achieved during his time in Kyoto Group," says Kyoto Group Chairman Eivind Reiten.
"I wish the Kyoto team all the best as they continue to commercialize the company's exciting technology. I am confident that the company will play an important role in transitioning industry away from fossil fuels," says Christopher Kjølner.
Strengthens management team with experienced executives
To add to the company's growth momentum and increase focus on building pipeline, Kyoto Group is happy to announce the strengthening of the management team with several new hires for the following positions:
Susanne Vinje comes from the role of Head of Logistics with Hydro and will join the Kyoto Group Management Team in April 2022 as EVP Sourcing & Supply Chain.
To support the growing Kyoto organization, Henrik Holck-Clausen will join as Director People and Culture from February 2022, coming from the position as Vice President of Human Resources of Schneider Electric.
In addition to the two new hires, Head of Procurement Peter Iversen takes on the permanent position as Head of Procurement. Interim CTO Bjarke Buchbjerg will become permanent as CTO.
"We are proud to announce these strong industry names for our management team. Having their extensive experience and industry knowledge on board, I am confident that Kyoto Group can deliver on our strategy and growth ambitions," says Mr. Reiten.
Former CEO of Quantafuel Kjetil Bøhn will act as special advisor to support the management team on business development and commercial roll-out. In the coming weeks, several additional strong technical and commercial candidates are to be announced.
Kyoto new Management Team Members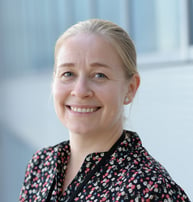 Susanne Vinje, EVP Sourcing & Supply Chain
Susanne Vinje is executive vice president Sourcing & Supply Chain of Kyoto Group AS and joins the Management Team in April 2022. Mrs. Vinje is an experienced leader with international business experience and extensive experience from complex supply chain processes in energy intensive industries.
Prior to joining Kyoto Group, she was Head of Logistics in Hydro Aluminium navigating the complex international supply chain of the global aluminium company. She has 16 years of experience from Hydro, including several leading positions in Norway and abroad, such as logistics manager and head of outbound logistics.
Vinje has a Master of Science degree in International Business from Maastricht University, and has studied French law at the University of Robert Schuman in Strasbourg.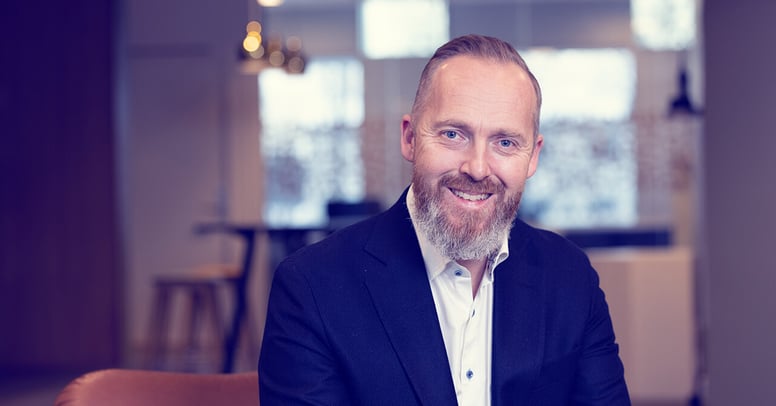 Henrik Holck-Clausen, Director People & Culture
Henrik Holck-Clausen is the director for People & Culture of Kyoto Group AS and joins the company in February 2022. Mr. Holck-Clausen is a seasoned Human Resources executive. He has international business experience from building human-centered organisations and high performing team cultures.
Prior to joining Kyoto Group, he held several leadership positions at Schneider Electric in Europe, latest in the role as VP Human Resources for Schneider Electric in Norway. Before joining Schneider Electric in 2005, he worked as Human Resources Manager at BRIO AB.
Henrik Holck-Clausen has a Master's degree from Lund University and has studied Transforming Leadership at INSEAD.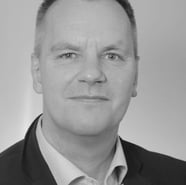 Peter Iversen, Procurement Manager
Peter Iversen is the Procurement Manager for Kyoto Group. Mr.Iversen is a passionate Procurement & Supply Chain Leader with 25+ years experience working across a breadth of sectors, leading and developing strategic procurement, contracts, sourcing and operations. Before joining Kyoto Group full time he was Interim Procurement Manager to Kyoto Group through Rambøll.
Prior to joining Kyoto Group, he was General Manager for Strategic Procurement & Claims at Banedanmark, Developing procurement and contracting processes, systems and competencies across 6 divisions within the business with 2,300 employees. He has also held leading procurement and logistics positions at among others Linie Design, Maersk Oil and Novo Nordisk.
Iversen holds a Master's in Business Administration from Henley Business School, an LLM in International Commercial Law from The University of Salford, a Graduate Diploma in HHC Business School as well as Diplomas in Marketing and Procurement from Randers Business School.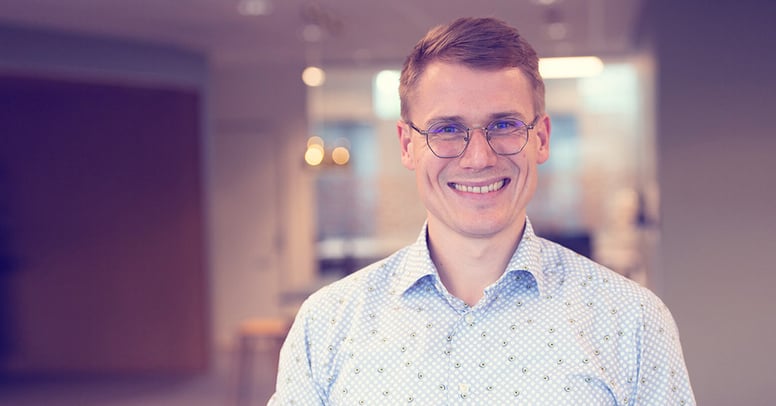 Bjarke Buchbjerg, Chief Technology Officer
Bjarke Buchbjerg is the Chief Technology Officer of Kyoto Group AS. He joined the company in March 2021 as Interim Chief Technology Officer and Product Lead. Mr. Buchbjerg has been instrumental in the managing of design and engineering for the first commercial Heatcube project, and is a talented Engineer with experience from the renewable energy industry.
Prior to joining Kyoto Group, Buchbjerg worked as an Engineer and Team Lead for Siemens Gamesa, developing concepts for offshore wind turbine blades.
Bjarke Buchbjerg holds a degree in Civil Engineering from Aalborg Universitet and has studied Chemical Technology at the University of Oslo.
For additional information, please contact:
CFO and interim CEO Camilla Nilsson +47 48 29 56 85 or camilla@kyoto.group
About Kyoto Group
Kyoto Group aims to capture and manage the abundant energy from variable renewable sources such as solar and wind power and apply it to reduce the CO2 footprint for industrial thermal loads. The Company plans to lease & operate and sell Heatcube thermal batteries with capacity from 5MW, enabling industrial consumption of low-cost heat sourced from excess solar and wind energy.