Kyoto Group AS has placed an order for the first Heatcube thermal battery which will be installed as a commercial demonstration unit. The manufacturing of the Heatcube components has started, supported by leading designers and manufacturers, leveraging the successful pilot in 2020 which provided proof of concept for a molten salt thermal battery.
"Since proof of concept, we have matured the battery design with some of the world's leading experts in molten salt systems and have now ordered the components and started manufacturing the first Heatcube," says Christopher Kjølner, the Chief Executive Officer of Kyoto Group.
"Once installed, the unit will operate under commercial contract for sale of heat energy from the Heatcube under a battery-as-a-service (BaaS) Heat-sales agreement and serve as an initial proof of commercialization."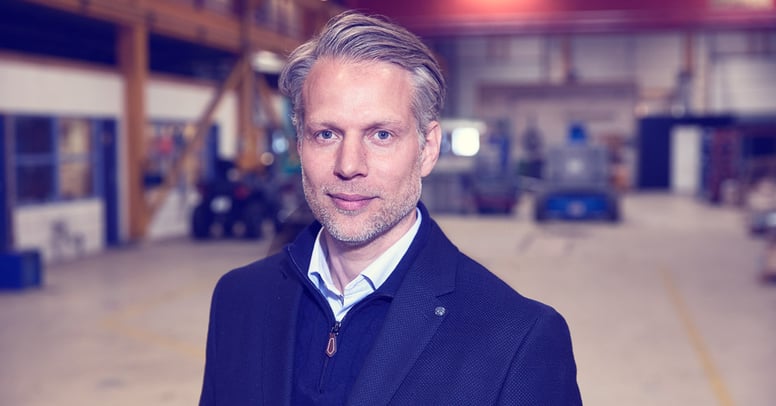 Christopher Kjølner, Chief Executive Officer of Kyoto Group
Heatcube ensures a stable supply of decarbonized thermal energy for industrial applications, with molten salts as storage medium. The first order of a full-scale Heatcube module for commercial installation represents a key milestone for the company as communicated in connection with the company's capital raise and Euronext Growth listing in March this year. Further information about the commercial pilot and its contract will be disclosed in due course.
A modular and highly scalable energy storage system
The Heatcube is made up of integrated subsystems, such as tanks containing molten salt, a circulation system with pumps and valves moving the salt from one tank to the other, a steam generation system, amongst several others. The full system is delivered in 20-feet containers on-site, ready to be integrated into an industrial plant. Once manufactured, one Heatcube unit will be configured with storage capacities of 20 MWh and with a discharge load of 5 MW. As many units as needed can be installed together at the same site.
Kyoto Group has partnered with RPow Consulting, an international engineering consultancy company consisting of seasoned specialists with knowledge and background in the major technologies in power generation, to design the tanks holding the molten salt. RPow offers a broad range of technical and managing services and are leading in designing molten salt equipment used for concentrated solar power. Contratos y Diseños Industriales (CYD), a global leader with over 30 years' experience in the construction and assembly of thermal storage solutions, including molten salt, has been selected to build the tanks.
Strong industrial partners
"The use of molten salt tanks in a modular and containerized configuration is groundbreaking," says Andrés Barros Borrero, the COO at RPOW Consulting. "We have been working with Kyoto Group to design the battery for commercial use and the combination of our experience in thermal energy storage and Kyoto Group's innovative Heatcube has resulted in a very strong thermal battery solutions offering."

Andrés Barros Borrero, the COO at RPOW Consulting
"This is a major milestone for both Kyoto Group and for us. By working together to create the tanks for the Heatube, we are part of a highly innovative project to provide heat to industrial users at scale through clean, renewable energy," says Sergio Dávila Borraz, Global Business Development Manager at CyD.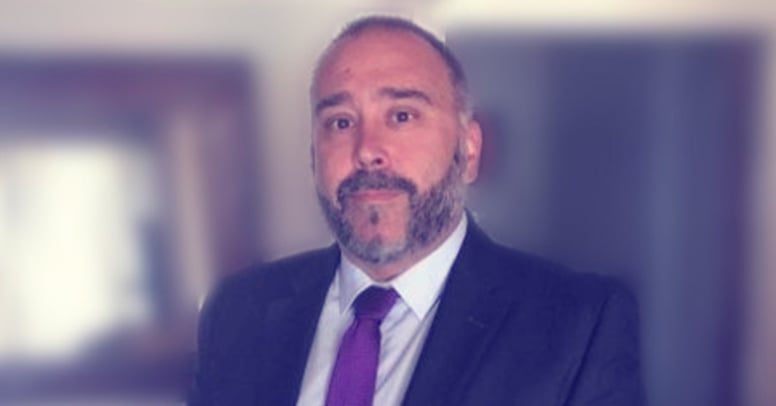 Sergio Dávila Borraz, Global Business Development Manager at CyD
Kyoto Group is establishing partnerships with specialists for the other Heatcube subsystems. This includes Aalborg CSP, a Danish renewable energy specialist designing industrial applications based on concentrated solar power (CSP) technology. Aalborg CSP is providing steam generator technology using molten salt as heat transfer fluid.
"We have established strong partnerships to bring the Heatcube to the market as an efficient, modular and highly scalable solution for decarbonizing industrial heating," comments Christopher Kjølner.
"Thermal batteries hold the potential to significantly reducing coal and natural gas as part of the energy mix. We are eager to complete our first installation to fully demonstrate our capability to deliver clean renewable heat energy to industrial users."
About Kyoto Group:
Kyoto Group aims to capture and manage the abundant energy from variable renewable sources such as solar and wind power and apply it to reduce the CO2 footprint for industrial thermal loads. The Company, founded in 2016, plans to operate and sell HeatCube thermal batteries with capacity from 5MW and upwards, enabling industrial consumption of low-cost heat sourced from excess solar and wind energy.
About RPow Consulting:
International energy consultancy company, RPow Consulting offers a broad range of technical and managing services primarily in the energy sector, both conventional and renewable. With two main offices, in Spain and the United Arabian Emirates, they develop and design advanced solutions to store energy both residual or coming from solar resources.
About CYD:
CYD, or Contratos y Diseños Industriales SA, specializes in industrial assembly, detailed engineering, and construction of special equipment and prefabrications with high technical requirements including thermal storage solutions. Based in Barcelona, Spain, they have been in business for over 30 years.
About Aalborg CSP:
A Danish renewable energy and storage specialist, Aalborg CSP A/S is a leading developer and supplier of renewable technologies. With nearly 30 years of thermal engineering experience, they design and deliver green technologies and integrated energy systems to lower the cost of energy for industries.
For additional information, please contact our CEO Christopher Kjølner, or our CFO Camilla Nilsson. You'll find their contact information on our investor web page.