Oslo, 24 February 2022 - Today, Kyoto Group announces that it has received the necessary building permits from Aalborg Municipality for constructing the Kyoto Heatcube at Aalborg Forsyning and their green energy test centre at Nordjyllandsværket. In addition, an official address for the site has been assigned by the authorities.
The Heatcube will be installed at Nordjyllandsværket power plant outside of Aalborg as a commercial demonstration unit. As previously communicated, Kyoto Group has started manufacturing of the Heatcube which will be installed at Nordjyllandsværket. The thermal
battery is under construction in Spain and currently tracing and insulation works are in
progress before the tanks will be shipped to Denmark.
This specific unit will be configured with 18 MWh of storage capacity and with a discharge load of 4 MW, as compared to the standard design of 20 MWh of storage and 5MW discharge load. The full system will be delivered in 20-feet containers on-site, ready for integration. Thanks to the modular design, as many units as needed can be installed at the site.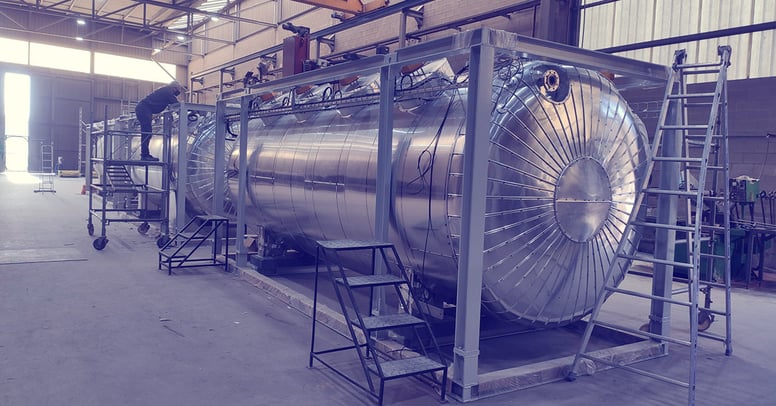 When installed, the Heatcube will become part of Nordjyllandsværket and Aalborg Varme's
program to test and introduce new clean energy solutions and phase out coal. The Kyoto
Group Heatcube thermal battery will provide heat to the local district heating system under
a leasing contract, and the energy input is electricity sourced from onsite windmills or as a flexible asset/reserve for the grid.
For additional information, please contact:
CFO and interim CEO Camilla Nilsson +47 48 29 56 85 or camilla@kyotogroup.no
About Kyoto Group
Kyoto Group aims to capture and manage the abundant energy from variable renewable sources such as solar and wind power and apply it to reduce the CO2 footprint for industrial thermal loads. The Company plans to lease & operate and sell Heatcube thermal batteries with capacity from 5MW, enabling industrial consumption of low-cost heat sourced from excess solar and wind energy.