Kyoto Group has entered into a new collaboration agreement with scientist and thermal energy expert Rafael Guédez, in the fields of renewable technologies, thermal power engineering and energy storage. The collaboration will include technical and strategic advice in relation to the development of the next generation Heatcube™.
"Rafael Guédez was the first person we wanted to talk to. He is one of the most experienced researchers in the field of energy storage and thermal power engineering, and a seasoned advisor with a strong competence and who understands the sector," says CTO Bjarke Buchberg in Kyoto Group.
Rafael holds a PhD in Energy Technology from KTH Royal Institute of Technology, where he works as a Senior Researcher and leads EU and nationally funded research projects in the fields of power-to-X, thermal power, solar energy and energy storage. Of particular relevance to Kyoto, he has previous experience as a technical consultant for various companies working with molten salt systems in the concentrated solar power sector. He is also a sought-after advisor to other companies in the energy sector and an advisor in the field of renewable energy technologies to Naventus, a Stockholm-based boutique investment bank.
«It is of my utmost interest to support the development of new technologies within my fields of expertise, and I am honored to have been approached by Kyoto to help them in their quest. I am a firm believer that thermal energy storage has an important role to play in the de-carbonization of the industrial sector. Molten salt technologies have proven success in large-scale solar thermal plants, so developing and optimizing a new modular and scalable system specifically tailored to industries has a great potential", says Dr. Guédez.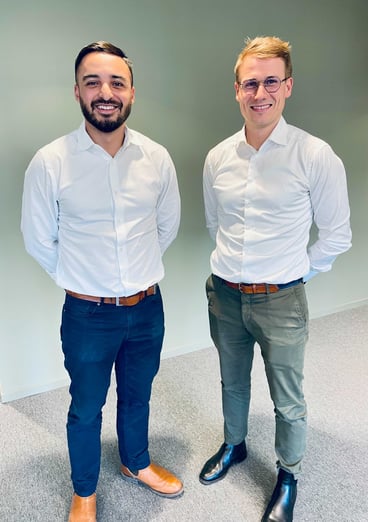 About Dr.Rafael Guédez
Dr. Rafael Guédez is a mechanical engineer with proven experience in R&D, project management, finance, and business development in the energy sector. His doctoral studies from KTH focused on the techno-financial analysis and optimization of solar power plants with storage. He has also completed an executive program in Management and Leadership at Massachusetts Institute of Technology (MIT Sloan), dealing with management, business administration, finance, entrepreneurship, marketing, and AI implications in business. Throughout his career, he has led and acted as strategic advisor in projects related to solar power, energy storage, renewable integration, and thermal power engineering. Besides his academic involvement at KTH, Guédez is also an advisor to other companies in the renewable energy sector, and co-founder of Europe Power Solutions AB, a consulting firm in the area of power plant performance modeling.
About Kyoto Group
Kyoto Group aims to capture and manage the abundant energy from variable renewable sources such as solar and wind power and apply it to reduce the CO2 footprint for industrial thermal loads. The Company plans to operate and sell Heatcube™ thermal batteries with capacity from 5MW, enabling industrial consumption of low-cost heat sourced from excess solar and wind energy.